The McKinney Glass Warranty
Auto Glass Warranty
McKinney Auto Glass stands behind all of the auto glass we install, by offering a warranty against defects in material and workmanship.
Windshield Warranty: Automobile windshield purchased through McKinney Auto Glass are warranted against defects in material or workmanship for as long as you own the vehicle in which the windshield is installed. Any defects or workmanship issue must be brought to the attention of McKinney Auto Glass as soon as possible.
*Rust & Corrosion
This warranty does not cover leaks, stress cracks, or related damage in connection with installations to vehicles having damage or rust on the pinch weld. While we will certainly attempt to remove as much rust as we can, the primers and urethanes used to secure your windshield were designed to adhere to a clean and smooth pinch well. Complications arising from such conditions shall not be defined as defective workmanship or materials and are therefore expressly excluded from coverage under this warranty for such vehicles. In no event shall the manufacturer or vendor be liable for incidental or consequential damages.
**RECALIBRATION MAY BE REQUIRED** Vehicles with Lane Assist, Auto Brakes, Cameras, etc. may need to be recalibrated at the completion of a windshield replacement. McKinney Glass does not have the individual computer systems to recalibrate vehicles. We recommend taking it to your local dealer for recalibration.
Tempered Glass Limited Warranty: Tempered glass includes: door glass, vent glass, quarter glass and back glass
Door Glass: Warranty covers all glass defects and workmanship. However the warranty does not cover hardware and regulators that may have been damaged due to the glass breakage. McKinney Auto Glass is not responsible for any future wear and tear issues on hardware and regulators.
Vent Glass, Quarter Glass & Back Glass: warranty covers all defects in materials and workmanship for as long as you own the vehicle.
*Warranty Limitations: Auto glass damage resulting from vehicle collision, auto theft, vandalism, owner negligence and natural disaster is specifically excluded from our auto glass repair and replacement warranty.
Warranty Requirements:
• You will need to show proof of purchase such as your original invoice.
• At no time will McKinney Auto Glass reimburse for out of pocket repair expenses unless there is prior approval by a McKinney Auto Glass Manager.
Warranty Process: If you have any installation issues with your repair or replacement, please contact us so we can promptly resolve the issue.
Shower Enclosure Warranty:
Shower Enclosure Warranty: Cardinal Shower Enclosures line of tub and shower enclosures are made of tempered safety glass, durable hardware, and the finest aluminum. With the proper care and maintenance, your enclosure will provide a lifetime of use. Cardinal Shower Enclosures does not recommend the use of harsh abrasive cleaners on any of its products, as they may damage the glass or metal finish of your enclosure.
Limited Lifetime Warranty
This warranty is only valid if the enclosure is installed by a licensed, insured or bonded professional. This warranty extends only to the original owner/end user and for personal household use only. This warranty is non-transferrable. Additional limitations may apply for commercial use.
Cardinal Shower Enclosures warrants to the original owner/end user, the aluminum and vinyl extrusions and hardware for your tub or shower enclosure to be free from defects in materials and workmanship. This warranty does not cover polycarbonates, vinyl sweeps, or any claim arising from abuse, misuse, negligence, leakage, abrasives, accidents, improper installation or operation, or natural disasters.
Cardinal Shower Enclosures will replace any part of your enclosure found to be defective in materials or workmanship occurring in normal usage during the warranty period. Any parts found to be defective will be replaced free of charge. Cardinal Shower Enclosures reserves the right to charge for delivery. This warranty covers parts only. Labor for installation or removal is not included, nor is damage as a result of incorrect installation.
No other warranties are expressed or implied, including that of merchantability or fitness for a particular purpose. In no event shall Cardinal Shower Enclosures be liable for special, direct, indirect, or consequential damage, including but not limited to, loss of profits or damage to other property. Any warranty implied by law and not effectively excluded by this warranty are limited to the duration and remedies of this warranty.
The laws and regulations that govern the installation, design, and use of the shower or tub enclosure vary widely. Cardinal Shower Enclosures does not control the selection of product, configuration, actual installation, operating hardware, or glazing material, and therefore does not assume any responsibility thereof.
Cardinal Shower Enclosures reserves the right to modify this warranty at any time, and the consumer understands that such modification will not alter the warranty conditions applicable at the time of the sale of the product.
Glass and Surface Protection
Cardinal Shower Enclosures does not warrant glass for scratches, chips, water spots, breaking or for any other defect after installation.
Glass surface protection systems are not covered under this warranty, but may be covered under another warranty.
Our unique Full Lifetime Warranty is clear, easy to understand and comes with the best support in the industry. We'll repair or replace any defect in materials or workmanship and will pay the costs of all parts and labor as long as the product purchaser is a homeowner.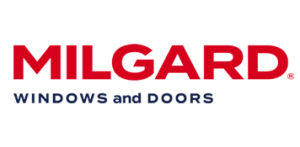 Full Lifetime Warranty Details
• Milgard will repair or replace any defect in materials or workmanship and will pay the costs of all parts and labor for as long as the
purchaser owns his home.
• This applies to residential products installed after 1/1/2012 in the U.S. and after 1/1/2011 in Canada. Some exclusions may apply.
• Coverage extends 10 years from the install date of the original warranty to the successive owners, free of charge.
What products are covered?
• The Milgard® Full Lifetime Warranty applies to windows and patio doors under the Tuscany® Series, Montecito® Series, Style Line®
Series, Ultra™ Series, Essence Series® and Aluminum Series.
• Glass Breakage Coverage is included on Tuscany® Series, Essence Series®, and Ultra™ Series products.
• Moving Glass Wall Systems have a ten (10) year limited warranty. (link to warranty document)
How do I find my warranty?
• Your Milgard Certified Dealer will provide you with a copy of your warranty completion of your window and patio door installation.
• Be sure that you, or your Milgard Dealer, registers your warranty after the installation is complete so that we have your information
on file if you ever need service.
• If you still need a copy of your warranty, you can find it here. (link to Milgard.com)
509.248.2770
24 emergency commercial service
(509) 823-6278. There is a 2-hour minimum for after-hours calls, plus materials.
Monday -Friday: 7:30am – 5pm